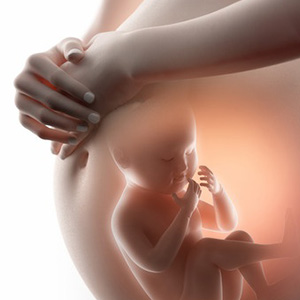 What is IVF?
In-Vitro is a name given to the method of assisted reproduction in which the man's sperm and the woman's egg are combined in the laboratory. It is the perfect solution for couples for whom the less aggressive treatments like ovarian stimulation and IUI are not successful. IVF treatment can help in making your dream of parenthood true by treating the causes of male and female infertility.

At IVF Centre in Andheri West, Mumbai we have the experienced doctors who perform this process with accuracy and ease. The process is followed by fertilization and early embryo development after which the appropriate number of organisms transferred into the woman's uterus. IVF is an ongoing process for the number of weeks. For the high chances of success, it is essential that you are healthy before the treatment cycle begins and then you will remain healthy throughout the process.
Who Can Go For IVF?
Endometriosis
Genetic disorder
Ovulation disorder
Severe male factor infertility
Advanced maternal age
Blockade of fallopian tube or damage to the fallopian tube
After going through the detailed diagnosis of both the partners and finding the cause of infertility, our fertility experts at IVF Centre in Andheri West, Mumbai discussed all the treatment options with couples that are viable and available. The treatment options must be chosen carefully to optimize the chances of successful pregnancy after the procedure.
There are many IVF clinics or test tube baby centers in the entire Mumbai but our IVF Centre in Andheri West, Mumbai is leading the path by providing a series of infertility treatment under the one roof. In these weeks, you will need to visit the fertility clinic for checkups, consultations, and treatment. During this time, it is very important to avoid alcohol, smoking and remains relaxed so that your body can be receptive to the treatment.