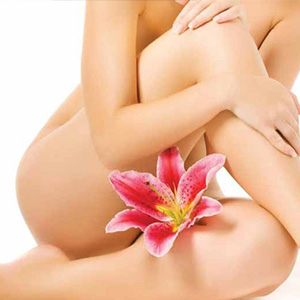 Vaginal Tightening
Labia minora reduction & Labiaplasty
Hymenoplasty (re-virgination)
Urine incontinence repair
Liposuction of mons pubis
It is the fact that women always want to look elegant and feel beautiful. For this, the aesthetic part is equally important for the intimate areas. Vaginal Aesthetics is a general term used for a surgical procedure which is designed to improve the appearance and sensitivity of the vaginal elements.
What Is Vagina Aesthetics Or Vagina Rejuvenation?
It is the procedure designed to rejuvenate the structure and appearance of the labia (vagina lips). This surgery also helps in tightening the inside and outside part of the vagina. Vagina Aesthetics is highly recommended for women with the conditions like:

Tears in vaginal connective tissues
Bladder and bowel problems
Pelvic floor disorder (PFD)
Weakened pelvic muscles
Issues after childbirth
Vaginal prolapse after a hysterectomy
Our centre provides effective Vaginal Aesthetics Treatment in Andheri West, Mumbai where we commit to patients that their vagina will be restored to the younger appearance. Due to the effects of pregnancy, aging, trauma or genetics, vaginal tissues, and its muscle system might get loose which cause vaginal muscle laxity.
With the Vaginal Aesthetics Treatment in Andheri West, Mumbai the female genital organ can be renewed and the quality of sexual activity will also improve significantly. This advanced intervention will be performed at our centre, carefully, without the need for long-term hospitalization. The surgery is performed under the general anesthesia without making the patient feel painful. Additionally, the surgery can also correct the problems like genital prolapse or urinary incontinence.